Companies across GroveStreet's portfolio funds are working hard to keep you and your family safe this holiday season – here's how:

The most direct impact our portfolio will have on the world this year is the production of a safe and highly effective vaccine. Moderna was able to apply messenger RNA (mRNA) technology to the novel coronavirus, identifying their vaccine candidate in just one weekend after learning the sequence for the so-called spike protein found on the surface of the coronavirus. Within two months, the company had enough doses for 45 people, sufficient to launch the first human study of the vaccine. Successful clinical trials found the two-dose vaccine to be 94.1% effective and capable of preventing serious illness. Moderna has applied for fast-track authorization from U.S. and European regulators, hoping to ship 20M doses in 2020 and up to 1B next year.
PPE & Traditional Healthcare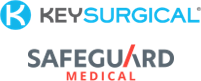 First responders, doctors, and nurses around the world have faced shortages of personal protective equipment (PPE) like masks, gowns, and face shields. As a leading global provider of consumables and sterile products for hospitals, Key Surgical has been a key supplier of these critical items. Ventilators were also in short supply, so Safeguard Medical worked to ramp up production of these life-saving devices. The company is currently fulfilling a large government contract, helping with the effort to ensure that each patient who needs this care will have access.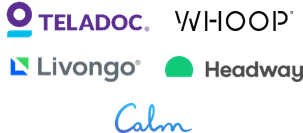 Amid concerns about access to non-emergency and preventive healthcare, Teladoc's telemedicine platform and the Livongo chronic disease management platform became a critical tool for connecting doctors and patients from the safety of their homes. Wearable tech can also help proactive measures to slow the spread of COVID-19: wrist-worn heart monitor Whoop can detect the virus in its wearer up to 2 days before symptoms develop, according to research done in partnership with leading universities globally. And in times of elevated stress, Headway connects patients with licensed counselors and Calm.com provides resources for meditation and relaxation to support mental health and wellbeing.

Leveraging its air hygiene expertise, Madison Industries launched a free online step-by-step guide to help businesses reopen their doors and maintain healthy indoor spaces. Their Indoor Air Quality unit designs solutions for clean air in schools, workplaces, and homes. Molekule's PECO technology destroys a wider range of small-particle pollutants and pathogens compared to conventional purifiers. Their product range can address the needs of a small apartment to professional-grade, high-traffic industrial settings such as hospitals.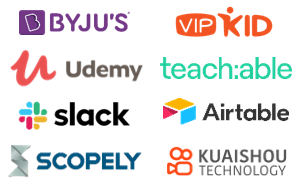 With education disrupted around the world, families have turned to online teaching platforms like Byju's and VIPKid to supplement schooling with virtual tutoring. Online courses from Udemy and practical coaching from Teachable extend digital learning to adults. As bedrooms and kitchen tables have become classrooms and offices, Slack and Airtable keep us connected and productive. After school, families around the world are finding at-home entertainment through Scopely interactive games and short videos on Kuaishou.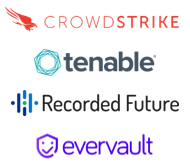 This year has upped the ante on cybersecurity threats: hospitals face ransomware threats, employees working from home expose company networks at unprecedented levels, sensitive consumer data is vulnerable everywhere. Security solutions from Crowdstrike aim to stop breaches, and Tenable enables companies to see their exposure and close the gaps. Recorded Future scans the internet to gather and understand advanced cybersecurity intelligence. Recent founders are focusing on data privacy, like Evervault, whose mission is to build privacy tech better aligned with both regulatory and consumer needs.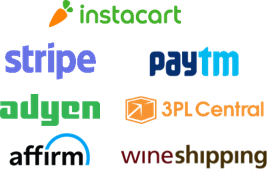 This season more than any before, shoppers are turning to online sales, seeking a contactless shopping experience for their everyday needs and their holiday splurges. Instacart has enabled local grocers to offer curbside pickup and delivery options. This spring, demand surged overnight, leapfrogging 5 years ahead of growth forecasts. Stripe, Adyen and Affirm each offer payment processing infrastructure that makes e-commerce possible for businesses at any scale. Paytm technology supported over half of the 9B+ e-commerce and in-store contactless payments in India last year. Cloud-based warehouse management software from 3PL Central helps businesses manage the logistics of sending you your online orders, and WineShipping.com manages the unique challenges in sending wine directly to your door so that you can toast the new year.
Happy Holidays from our GroveStreet Family to Yours